July 03,2023
What Is a 52V Ebike? Here Is Everything You Need to Know
As electric bikes are gaining increasing popularity, there are more and more new models to choose from. I remember when e-bikes first came out, they looked pretty much the same at first glance, with the same frames, tires, handlebars, etc.
It is absolutely wonderful to see so many ebike models available as they are designed for different purposes and help people make a more suitable choice based on their intents. One kind of electric bike in the market is the 52V ebike, which is kind of rare and special compared with most other electric bikes for adults. In the blog, we will walk you through everything you need to know about the 52V ebike.
What is a 52V Ebike?
Simply speaking, a 52V electric bike is an electric bike bicycle that is equipped with a 52V battery. We all know that ebike batteries can come in different capacities, which make them last longer or shorter, but you may not know that not all of them have the same voltages. They could be 36V, 48V, or 52V.
A higher voltage grants higher performance and greater power. That means 52V ebikes can go faster and longer. They have a great hill-climbing capability and can perform well when it comes to steep hills or rocky roads.
Advantages of 52V Electric Bikes
Great Power: Just as mentioned above, one of the benefits of 52V ebikes is their power. They always come with a higher torque, which is impressive for climbing hills or inclines. Riders on 52V ebikes can go uphill without breaking a sweat by pedaling or using throttles. Also, the strong allow riders to do some more technical skills.
A 52V ebike makes it ideal for those who live in hilly cities or love to ride off-road. For the old, such a powerful ebike brings them back to those old days when they were riding a traditional mountain bike.
Longer Range: Another advantage of 52V electric bikes is that they have longer ranges. That's because the higher the voltage of an ebike battery, the more power it provides to help riders ride further before the battery is running out.
If a 52V battery is combined with a 20Ah capacity, things will be far better. The range can reach 60 miles or more based on how you use the bike, just like the 52V battery from Magicycle. A long-range ebike is pretty much useful when it comes to long-distance touring or commuting, or it simply brings down the frequency of charging.
Keep up with technology: Electric bikes as well as battery technology are evolving as time goes by. One thing for sure is that a 52V power system is at the cutting edge of its kind of technology, and it will become more and more common in the future. Thus, it won't regret you to invest in a 52V ebike from now.
Factors to Consider While Purchasing a 52V Ebike
1. Motor
Although a 52V battery can lead to greater power output, the motor remains the most decisive factor in terms of power. The size of an ebike motor, whether it is a hub motor or mid-drive motor, can affect the overall performance of the bike itself. A less powerful motor may be less efficient and only suitable for daily commuting. It can't match up with the 52V power system and unleash the real power.
2. Quality
Since 52V e-bike technology is a relatively new one, many manufacturers pretend their e-bikes are 52V when in reality they only have 48V or less. What you need to and can do is look for reputable ebike brands that can be trusted and relied on. They at least offer warranties and responsive 24/7 customer service.
3. Price
Buying an electric bike is already an investment, let alone a 52V ebike. However, the improved overall performance is still worth the price if you are a real ebike enthusiast. Also, 52V ebikes are not necessarily expensive. You can still find some great value and price-friendly 52V e-bikes.
Best Budget 52V Ebikes
If you've ever heard of Magicycle, you may already know that this ebike brand is famous for its 52V power system. There is a wide range of 52V ebikes that can meet different requirements. Below I will list some of them:
1. Magicycle Cruiser Pro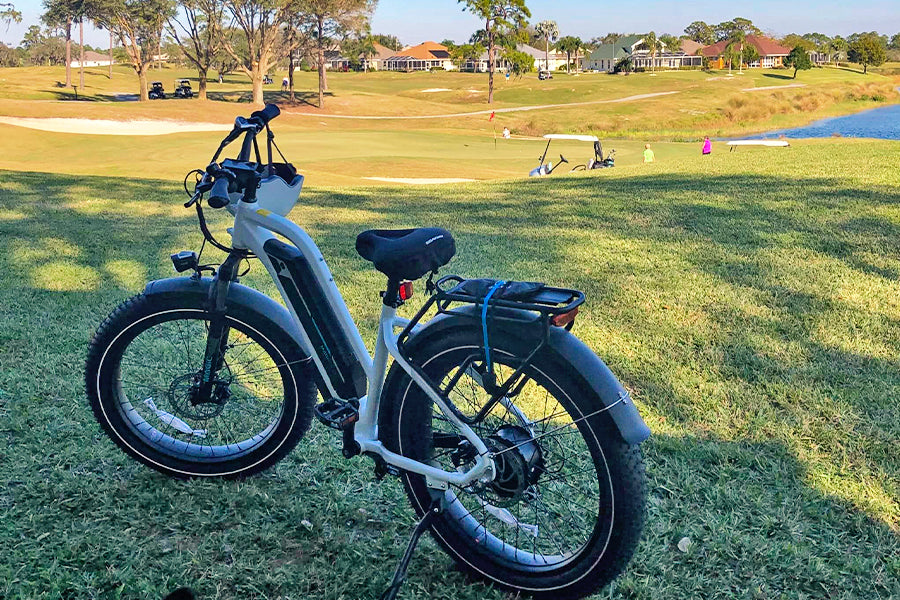 The Cruiser Pro is a classic ebike model from Magicycle. As an electric cruiser bike, it is equipped with 26-inch fat tires and a pair of hydraulic disc brakes, allowing riders to ride freely. Its 52V 20Ah battery helps to push the limits of the bike and improve the overall performance.
2. Magicycle Ocelot Pro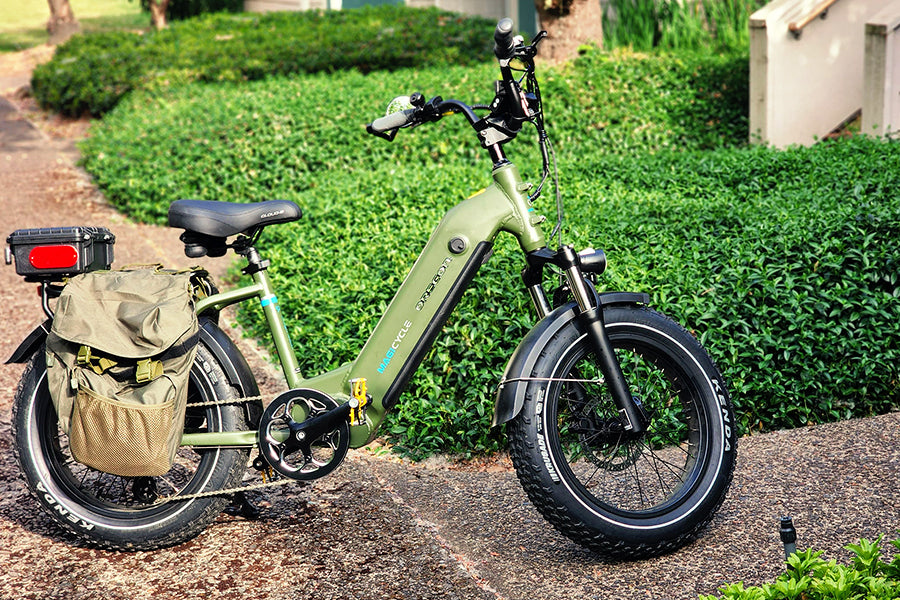 The Ocelot also comes with a 52V 20Ah battery. It is a step-thru electric bike that is mounted with 20-inch fat tires. From my perspective, it is a better choice for women to easily get on and off the bike.
3. Magicycle Deer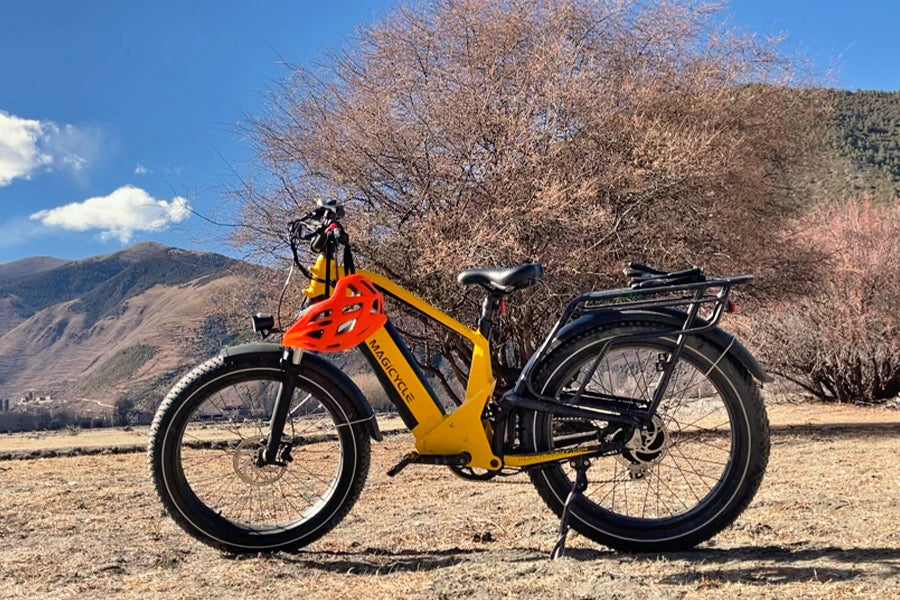 The Deer is a newly-released model. It represents the newest ebike technology of the Magicycle as the first step thru full suspension ebike in the market and the first ebike suv in the US. Of course, it still features a powerful motor, 52V 20Ah battery, and hydraulic disc brakes.
Besides the 3 models above, you can check out the rest of the Magicycle 52V ebikes here.