July 03,2023
Raleigh's Pilot Program Will Provide up to $1,500 in Vouchers
This week, Raleigh City Council authorized a pilot program, which aims to encourage more residents to join ebike riding. This program will provide a minimum of $500 in vouchers, and residents can use them for purchasing electric bikes. People who have lower incomes can apply for larger vouchers once they meet the criteria.
To get a larger voucher, applicants should prove that their incomes are at or below 80% of the area median income, which is $63,200 in Raleigh.  An income-qualified voucher will be $1,500 per applicant.
It is worth noting that vouchers are limited as Raleigh City will grant $150,000 to fund this program. A total number of 150 vouchers will be issued, half of which will be $500 while and the other half will be $1500.
How to Use the Vouchers?
Once the program has begun officially, applicants who are accepted and get the vouchers can get to a local store and redeem the vouchers directly.
Even though the price of the ebikes they intend to buy is lower than the vouchers, they can't cash back the excess. However, the surplus part can be used to purchase some protective ebike accessories, such as helmets, bike locks, knee pads, etc. This is only accepted when applicants are buying an ebike.
Will This Program Work Something Out?
Without a doubt, more money can be a really big help. Electric bikes are expensive for many families in Raleigh City. Their price can range from $1000 - $3000, even more.
Raleigh Residents need to get to work, and an ebike will bring a lot of benefits for daily commuting work. When they get off work, they can hop on the bike easily instead of waiting for public transportation which may be stuffed with a great number of people. Now with the rebate program, an electric bike is even more accessible for low-income families.
Of course, if this program is able to exist permanently, the benefits and advantages it brings will far exceed our original expectations.
Pick up the Right Ebike with the Raleigh's Pilot Program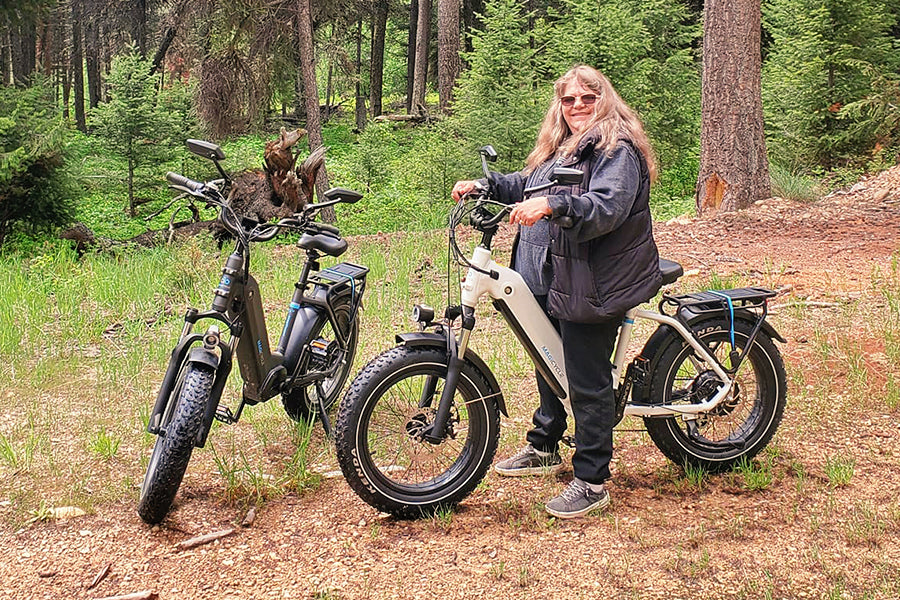 Although you got the $1,500 voucher, the price will remain high if you pick up a really expensive ebike. However, price doesn't always mean high quality. If you want to pick up an ebike of budget price and high quality, Magicycle is the right place.
Magicycle has more than 16 years of manufacturing experience and provides a line of high-quality fat tire electric bikes. There are several models for your to choose from, including electric mountain bikes, folding ebikes, and full-suspension electric bikes. For more details, please check out the Magicycle Official website.